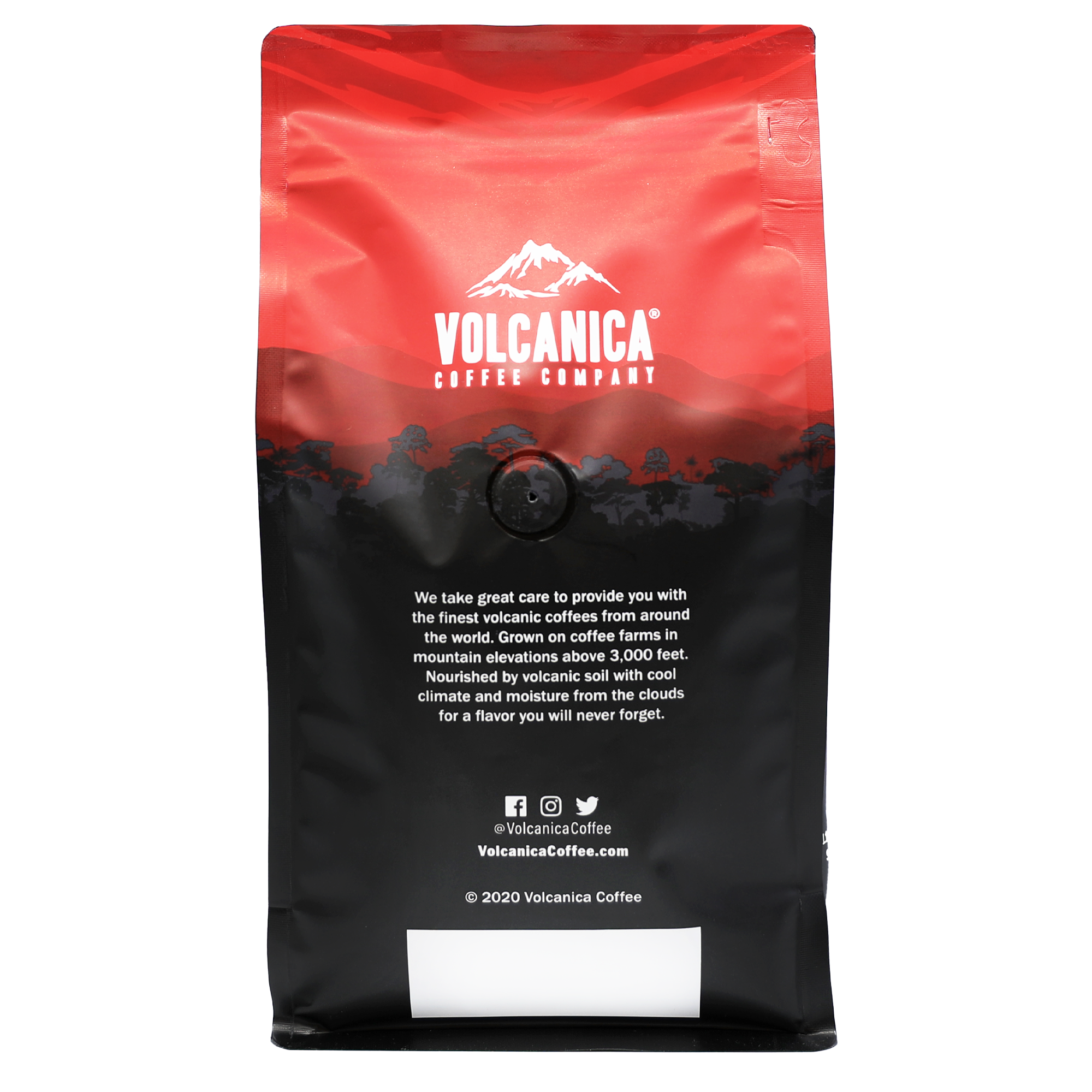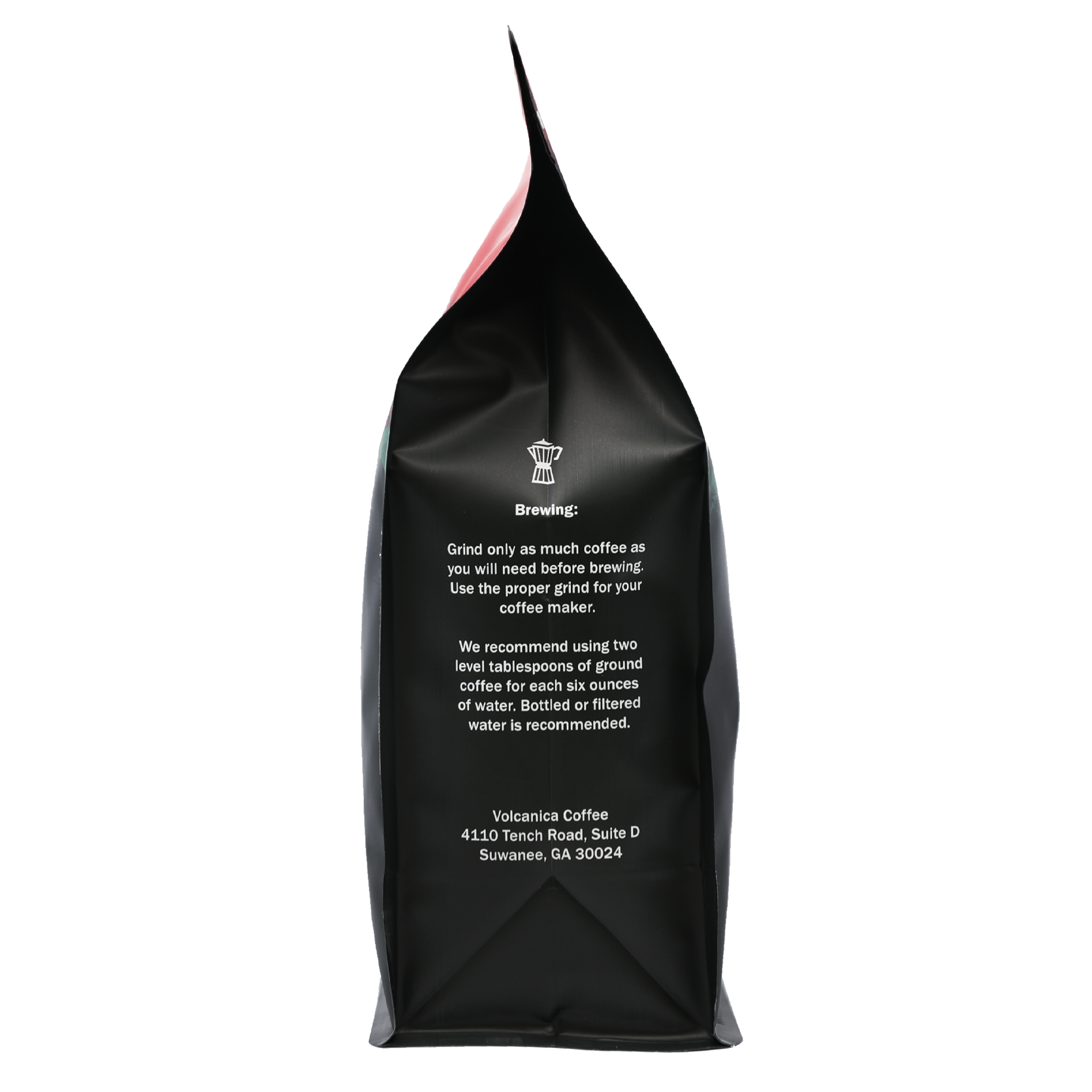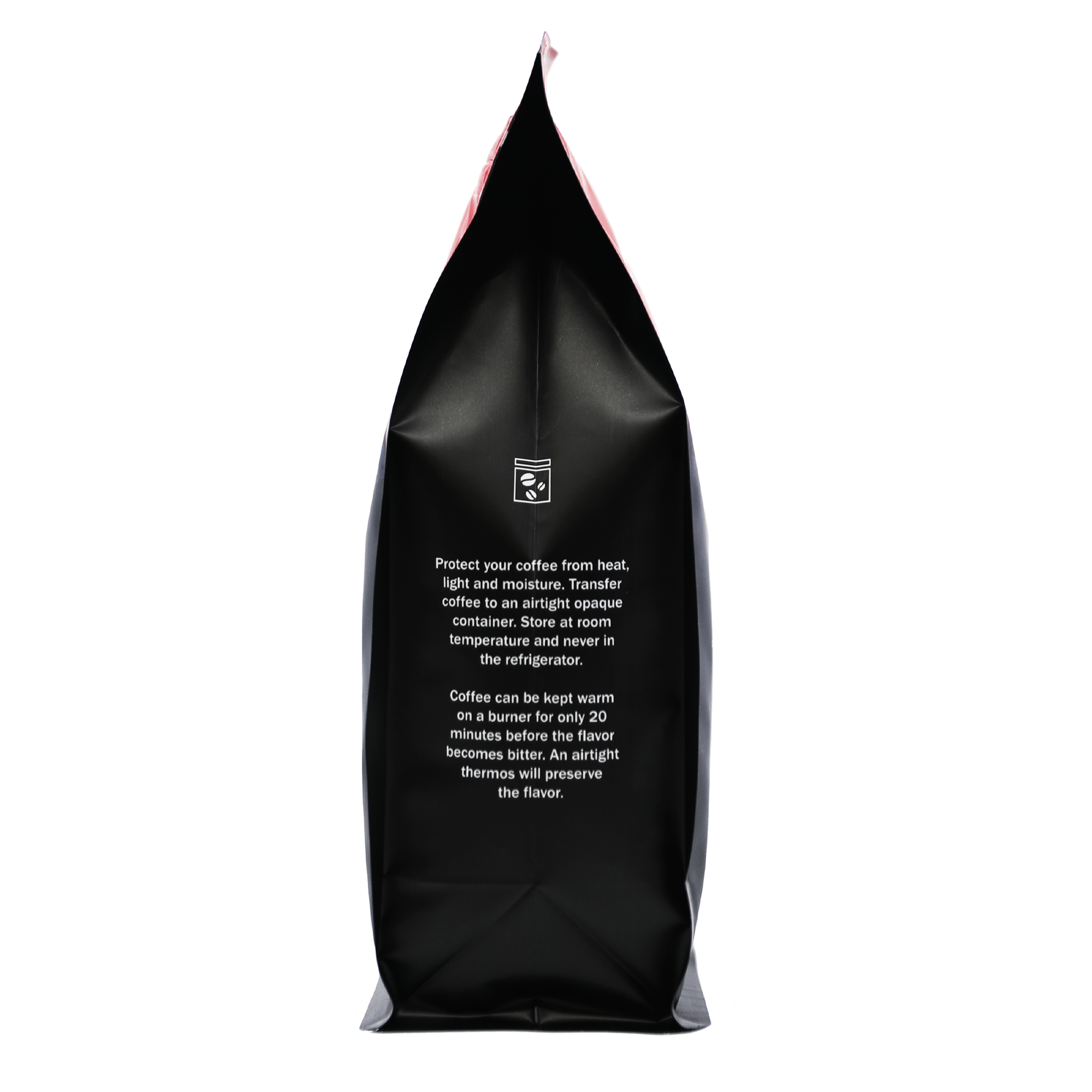 Nicaragua Coffee, Jinotega Region
Regular price

$21.99

Sale price

$20.99

Unit price

per
Nicaragua Coffee from the Jinotega Region has attracted attention around the world. Nicaragua is known as the land of lakes and volcanoes, which provides rich soil for coffee trees to flourish. This coffee is unique among Central American Coffees for being the highest-grown coffee in the region(SHG Grade: Strictly High Grown). This allows for the crop not to develop other pronounced and sharp acidity found in other coffees from the region. The bean is large compared to other coffees.
Certifications:

Direct Trade Certified

Kosher Certified
Flavor Notes: Apple, Cherry, Raspberry, and Rose
Processing: Washed Process
Roast: Medium Roast
Additional Information:
Altitude:

1350-1470m
Country: Nicaragua
Drying:

Raised Beds (A natural drying process that results in a sweeter, more floral flavor)

Farm: Finca San Francisco
Microlot Coffee
Single Origin Coffee
pH: 5.1
Nicaragua Coffee History
Coffee found its way into the verdant hills of Nicaragua in the late 18th century by Catholic Missionaries, and within less than fifty years of the crop's introduction to the country, Nicaragua's coffee production became a serious economic powerhouse in commercial scale due to an increase in global demand for coffee.
Between 1840 and 1940 is often cited as the 'Coffee Boom' years of coffee production for Nicaragua, as the crop gained large importance that required more resources and labor that were being subsidized heavily by Nicaragua's federal government. During this 100 year period, coffee became the number one cash crop, brought in millions of dollars of foreign currency that helped build up the infrastructure of the country, and saw countless laws and policies enacted to ensure the security of Nicaragua coffee production for years to come.
By the turn of the 20th century, most experts tend to agree that Nicaragua's reliance on coffee as its number one cash crop began to resemble a banana republic, as most profits from coffee farms were either leaving the country or only being seen by a small handful of property owners. Because of Nicaragua's overreliance on a single crop, it did not take long for the country to begin seeing negative side effects.
With global competition, series of economic and political upheaval throughout the years, and various setbacks in coffee future prices plummeting from time to time, Nicaragua's coffee production and infrastructure has been put to countless tests. And yet, despite some of these roadblocks, Nicaragua coffee remains a large part of the country's GDP.
In fact, for the last twenty years, Nicaragua's coffee infrastructure has improved significantly. With a renewed focus on traceability, quality, and uplifting communities, Nicaragua's coffee has year over year become paramount in the world of specialty coffee and renowned for the country's unique nuances of flavors in their complex, delectable Nicaraguan coffee.
Finca San Francisco Harvesting Nicaragua Coffee
Located 1,300m in the sprawling, lush fields and mountains of the Jinotega region in Nicaragua, Finca San Francisco provides an ideal growing spot to develop rich flavors in Nicaragua coffee. The farm primarily grows Caturra and Bourbon varietals, much of which are grown under the shade of guava and citrus trees.
The Jinotega region of Nicaragua has been the hub of a vast majority of coffee production within the country. Finca San Francisco shares a deep bond in heritage with the tradition of coffee growing within the region, being a part of the coffee growth of Nicaragua for more than three decades, from crashes in coffee prices, to instability within the region, Finca San Francisco remains a hallmark within Jinotega as a leading pioneer of coffee quality within Nicaragua.
Roast Profile of Nicaragua Coffee
We roast our Nicaragua coffee to bring out the interesting nuances of Fuji apples with a tart cherry finish, balanced out with a pleasant olfactory sensation of roses that will truly brighten up your morning. Our Nicaragua roast is a medium roasted, city+ roast that gives the coffee a nice, well-rounded body that accentuates the origin of this truly special Finca San Francisco Nicaraguan coffee.
This Nicaragua coffee, as a standalone origin coffee, can be brewed in many wonderful manners to bring out different qualities of the coffee. We believe the best way to enjoy your Volcanica Nicaragua Coffee is in a pour-over and drip brewer in order to have a nice acidic balance that's not too overwhelming while still getting a refreshingly enjoyable cup packed with plenty of flavor to wake you up…or keep you going.
Nicaragua Coffee - Jinotega Processing
The farm owners, Don Francisco and his wife Blanca Nieve live very high up in Jinotega's mountains, Nicaragua. They produce exceptional quality Nicaragua coffee and leave a part of their farms in their natural forest state to protect the spring water that bubbles to the surface. They are at such a high altitude that their Nicaragua coffee is harvested a full two months after the rest of the country's coffee as a result of the colder climate and increased cloud coverage in their farms' microclimate. The Nicaragua Coffee beans' slow maturity allows them to collect more nutrients, producing more complex cupping notes.