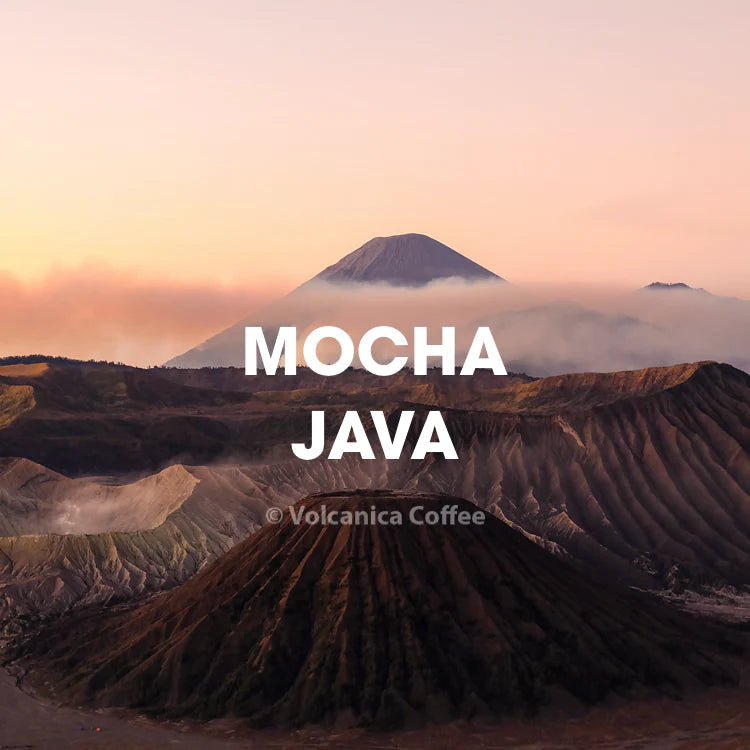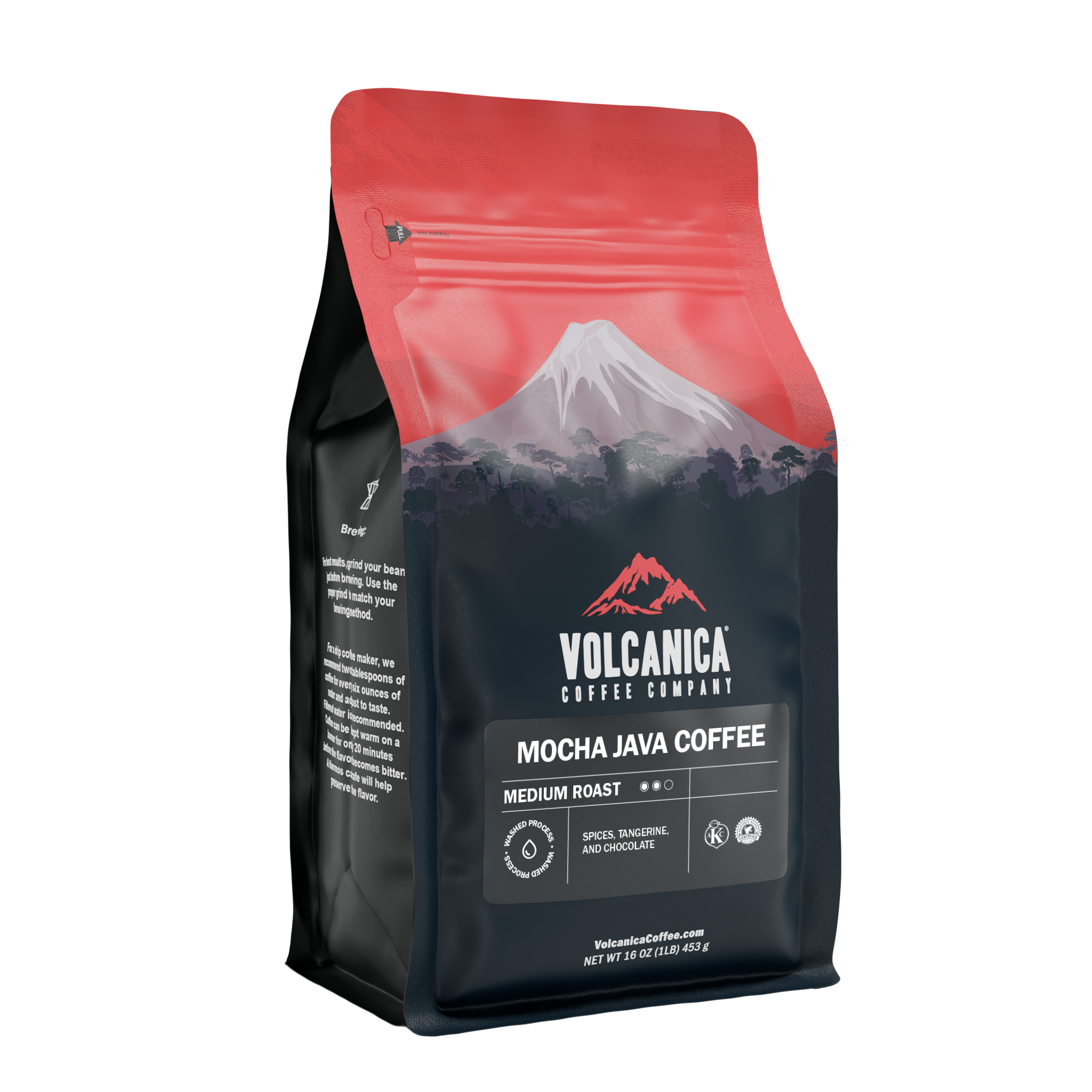 Regular price

$44.99

Sale price

$34.99

Unit price

per
Mocha Java Coffee is the world's oldest recorded and most famous coffee blend. This is the original blend that is hard to find to make it a 100% authentic Mocha Java Coffee. The winy Yemen coffee is coupled with the full-bodied, spicy coffee from Java. This blend is distinguishable by its complex spiciness, smooth body, notes of tangerine, and sweet chocolate overtones. This is authentic Mocha Java coffee made with authentic Yemen and Java beans.
Certifications: Kosher Certified
Flavor Notes: Spices, Tangerine, and Chocolate
Processing: Washed Process
Roast: Medium Roast
Additional Information:
Mocha Java Coffee History
Mocha and Java have a great and storied history in the world of coffee and have come to be generic terms when describing coffee in general. The reason for this is that coffee from these two areas was among the main coffee distribution ports during the 17th century.
Mocha was the world's first commercial coffee, and Java was considered the second. Java Island in Indonesia was one of the first famous coffees to be cultivated starting in 1699. The Dutch colonized and set up a commercial coffee growing and distribution line around this time. Mocha, also spelled as Mokka or Mukha, is a town in southwestern Yemen, located on the Red Sea and the Tihāmah coastal plain. Yemen's most renowned historic port was the coffee exporting center for coffees throughout Africa for several years. Today, the old port is in ruins, but the name continues to carry on the legacy of fine Mocha Java Coffee.
Mocha Java coffee is perhaps the coffee industry's oldest blend by a couple of hundred years, though back then, blends didn't quite have the same meaning as they do today. Because merchants would load up their ships en route to various European stops, they would often times accidentally blend multiple coffees with different origins. Rather than it be an intentional blend to bring out the best qualities of the two origins combined, the Mocha Java coffee started out as a bit of a happy accident.
Mocha Java Coffee Processing
Both areas export excellent coffee and the mixture of Indonesian and African coffees complement each other for an excellent cup of Mocha Java Coffee. As a result, the Mocha Java Coffee Blend for Europeans in the 18th century combined the coffee-growing world's extreme ends and symbolized the early development of the interconnected global trade markets.
Throughout the years, it has been a bit difficult for many in the coffee community to offer a true blend of Yemen and Java coffees for their Mocha Java due to geopolitical issues that arose. Sometimes roasters even resort to blending random Indonesian coffees with random African coffees or even central American coffees as well in order to recreate the wonderfully floral and fruity flavors of Mocha Java. Volcanica Coffee, however, offers the authentic blend of Mocha Java Coffee sourced directly from Yemen and Java.
Taste Profile of Mocha Java Coffee
Mocha Java coffee has one of the most unique flavors of any blend we've created. Though that's just it, we didn't create the Mocha Java coffee blend. It's been a part of the wondrous history of coffee and if there's one thing we've learned here at Volcanica is that there's sometimes no messing with history.
We roast our Mocha Java coffee to a full city roast to bring out the sweet apple blossom aromas with a balanced, smooth mouthfeel that is packed with copious amounts of flavor that will surprise and delight you with each sip.
As stated, Mocha Java coffee is composed of two very distinct coffee origins. Yemen coffee provides spice-toned black currant notes with a well-balanced acidity reminiscent of Chablis wine. And our Java coffee lends a robust full body with interesting earthy tones that add a layered nuance that will keep you coming back for more Mocha Java coffee.