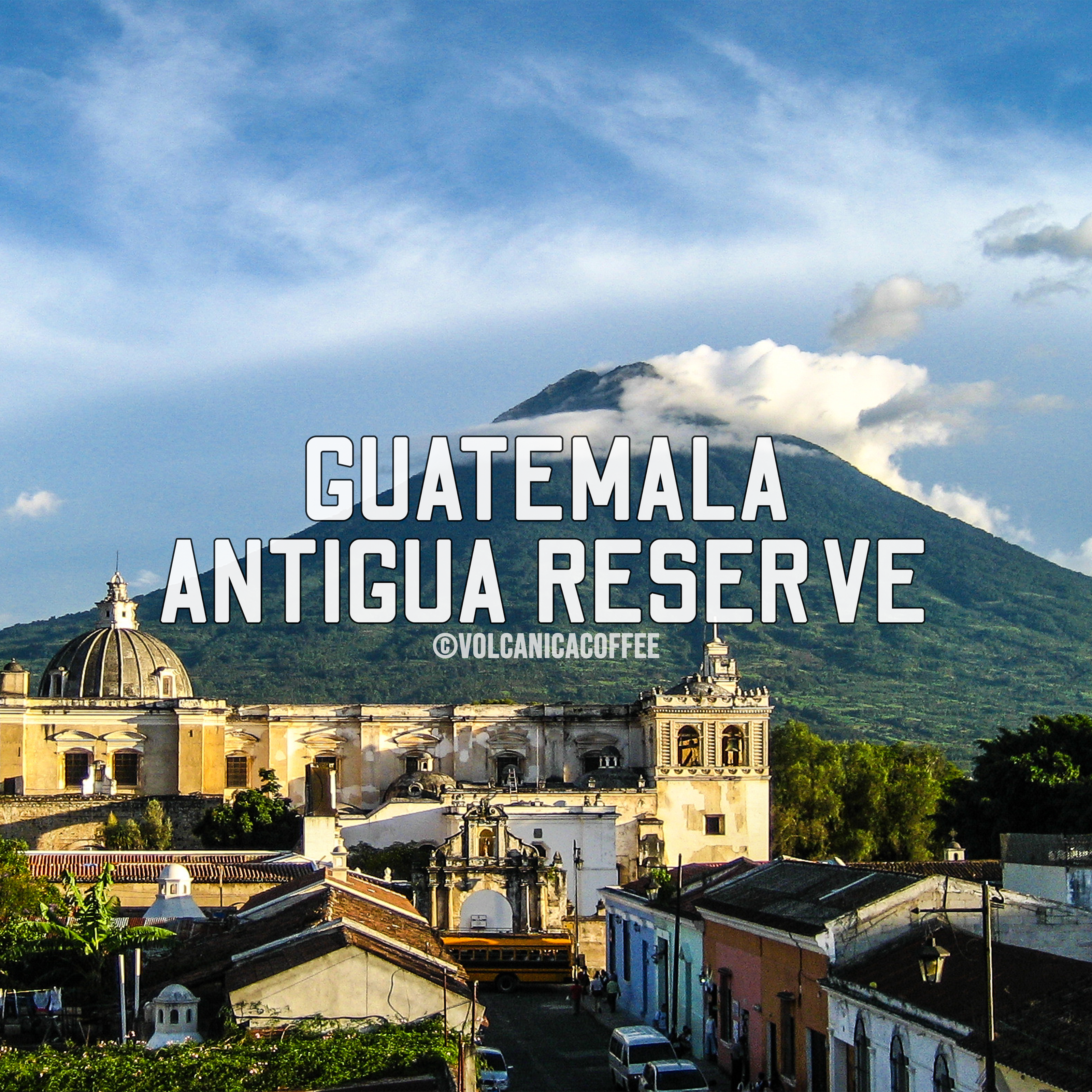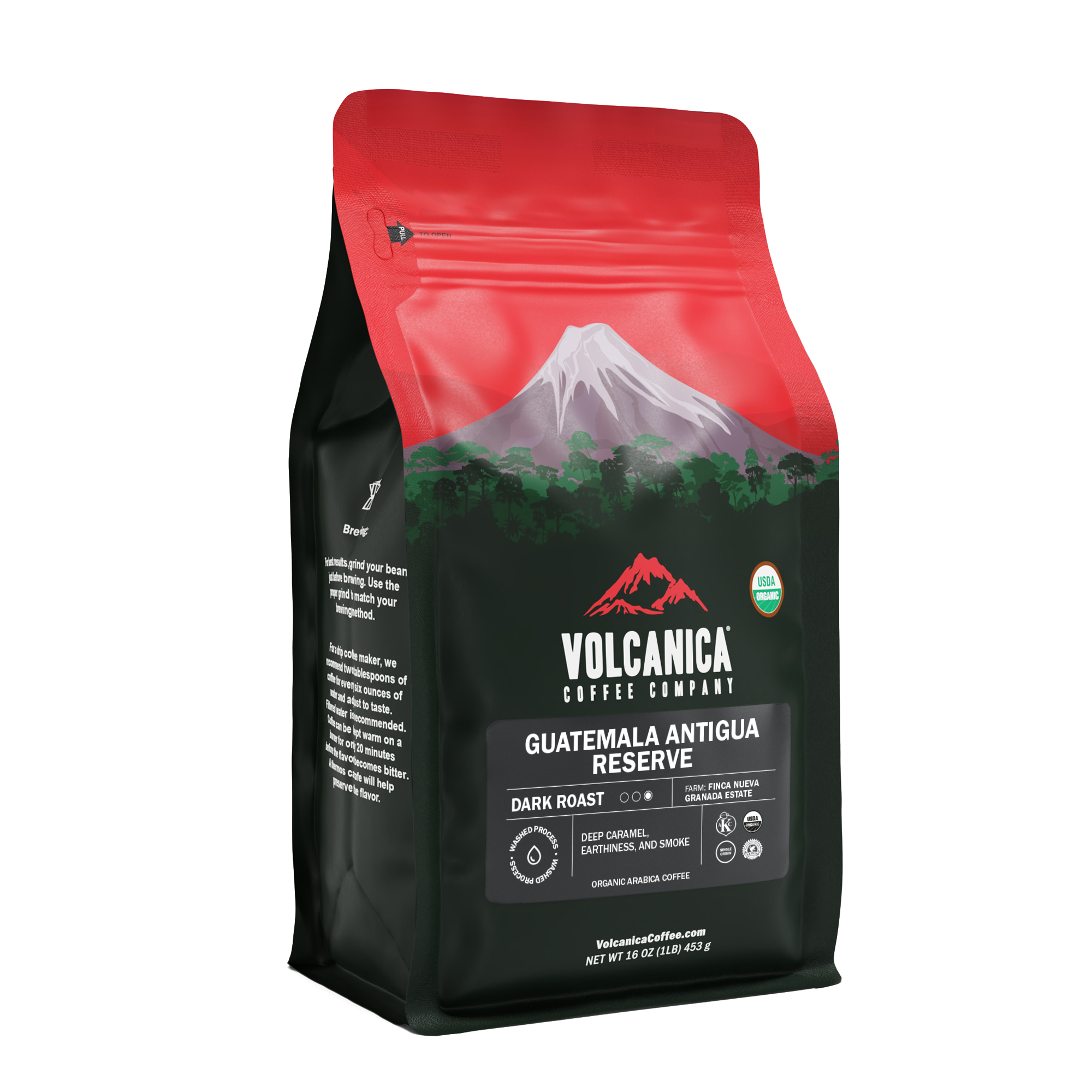 Guatemala Antigua Dark Roast Coffee - Reserve - USDA Organic
Regular price

$21.99

Sale price

$19.99

Unit price

per
Guatemala Antigua Dark Roast Coffee - Reserve is from the Medina Estate and is a rich, full-bodied coffee with a smooth, sophisticated flavor and an intense dark roasted aroma. Rated a low acid coffee due to the lower acidity.
Certifications:
Kosher Certified

Rainforest Alliance Certified
Flavor Notes: Deep Caramel, Earthiness, and Smoke
Processing: Washed Process
Roast: Dark Roast
Additional Information:
Drying: Sun Dry Process
Farm: Finca Medina
pH: 5.5 Low Acid Coffee
Single Origin
Region for our Guatemala Antigua Dark Roast Coffee
The region of Antigua, a sanctioned World Heritage Site, located in Guatemala, is known for its astounding beauty, unbelievable retained sceneries, and various harmoniously co-existing cultures. Famous for its high-quality coffee, Antigua is naturally blessed with a diverse terrain in the highlands of Guatemala. With a daily rainfall that can total anywhere between 800mm-1200mm by the end of the wet season, the area easily creates a refreshing setting for the cultivation of coffee beans for our Guatemala Dark Roast Coffee.
The area's large and dense rainforest provides vital humidity to the nearby plantations, adding to the unique attributes that differentiate this flavorful coffee. Coincidentally, Antigua is comfortably located between two volcanoes which provide ample amounts of nutrient-dense, fresh volcanic soil for the nearby farms. This soil partially mixes with clay to produce one of the most important factors that lead to the development of the world-famous Guatemala Antigua Coffee. With such ideal growing conditions and fertile soils, Guatemala Dark Roast Coffee beans in the area are able to be harvested in January through the end of March.