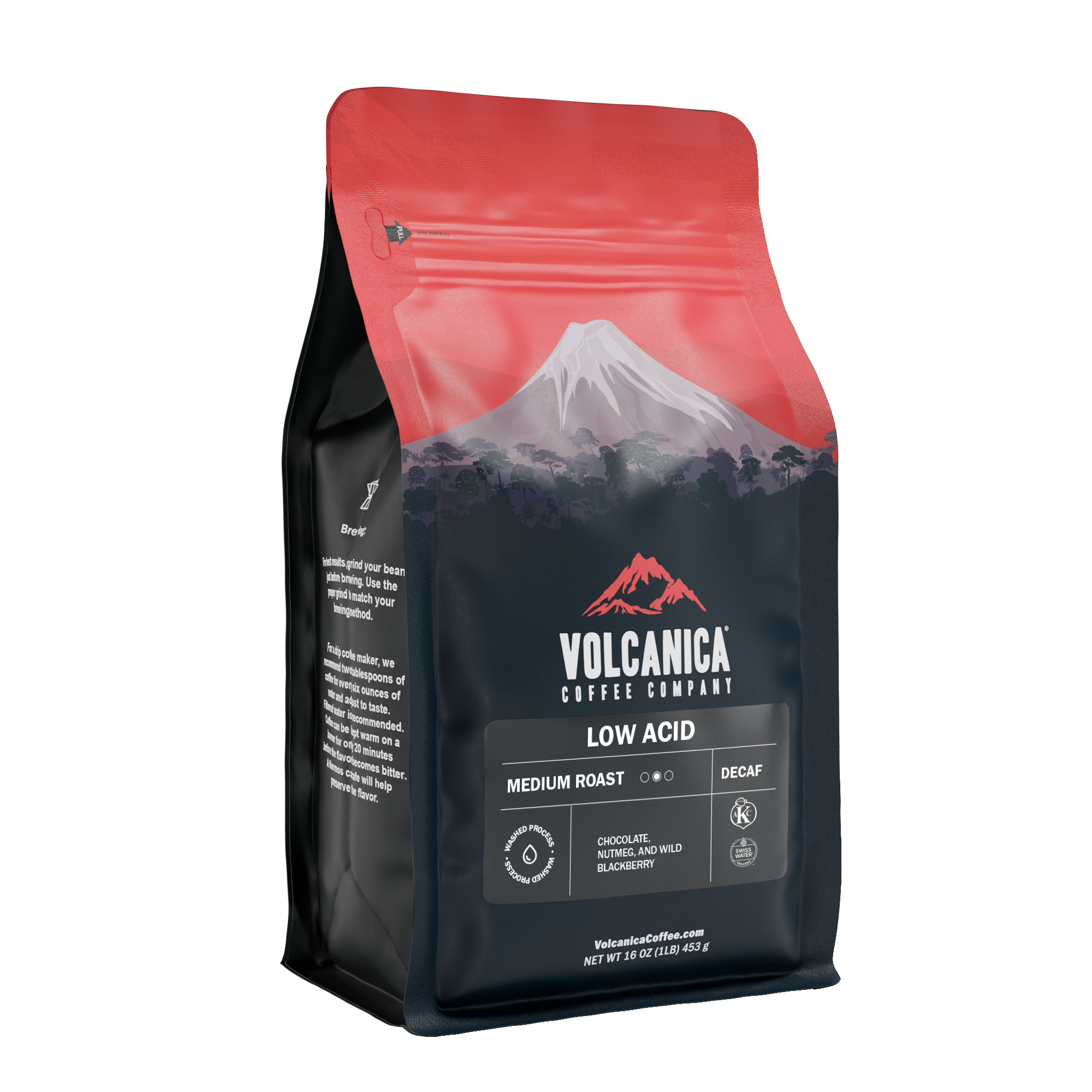 Regular price

$26.99

Sale price

$21.99

Unit price

per
Low Acid Decaf Coffee is the decaffeinated version of our fine blend of naturally low acid coffees from Colombia and Brazil. These coffees tend to have lower acidity as they are grown at lower altitudes. This delicious mix is a fantastic option for coffee lovers who may have acid-related sensitivity and prefer a Low Acid Decaf Coffee option.
Certifications: Kosher Certified

Coffee Information:

Flavor Notes: Chocolate, Nutmeg, and Wild Blackberry
pH: 5.4
Processing: Washed Process
Roast: Medium Roast
Additional Information:

Decaf Coffee: The Swiss Water Process is a taste-driven, 100% chemical-free decaffeination process that delivers our Low Acid Decaf Coffee that is 99.9% caffeine-free while protecting the unique origin characteristics and flavor. Most other processes use chemical solvents, like Methylene Chloride or Ethyl Acetate, to decaffeinate coffee beans.
Low Acidity: The process for developing a Low Acid Decaf Coffee blend involves roasting beans that are naturally lower in acid, for longer periods of time. This ensures that the acidic components of the coffee are processed out and result in a higher pH.