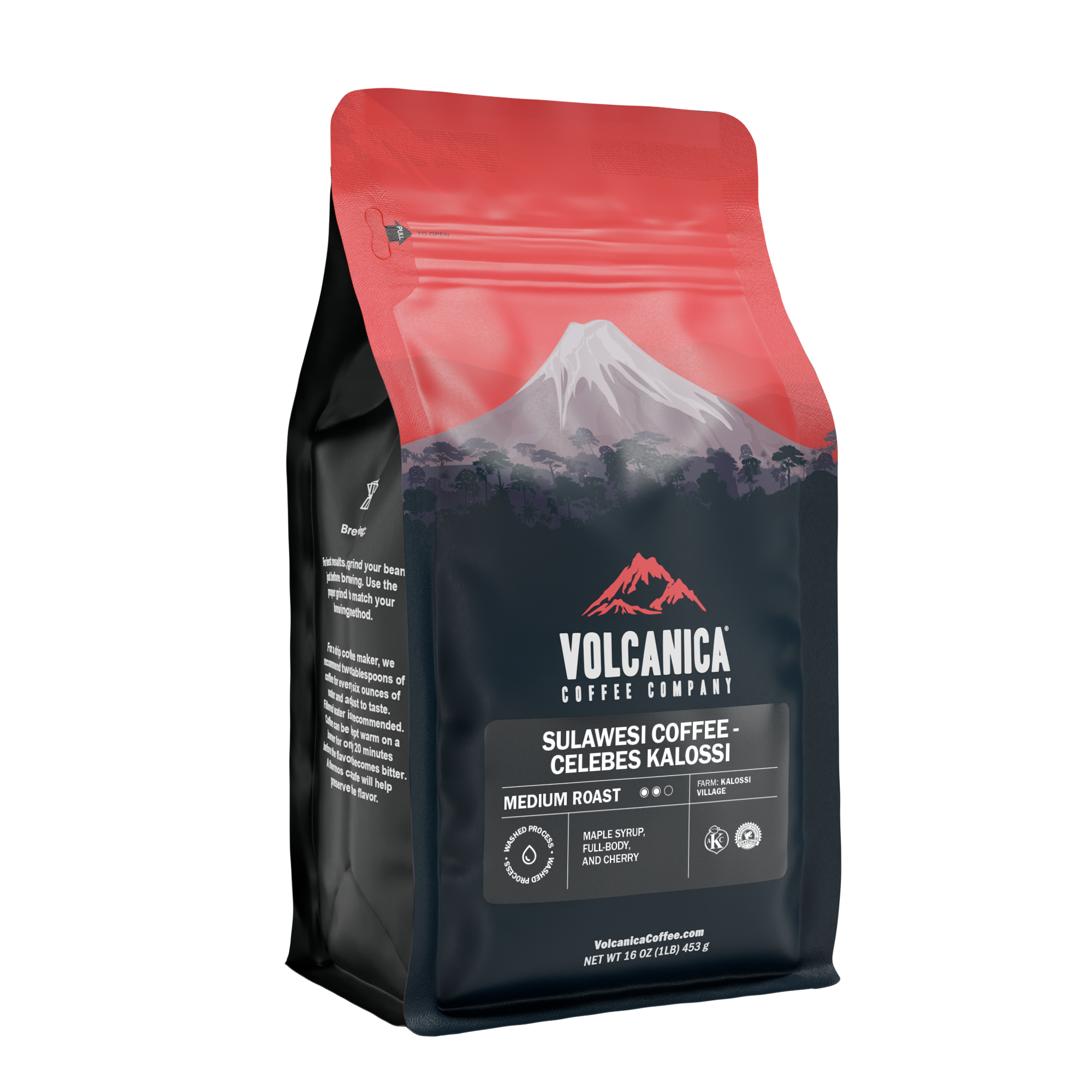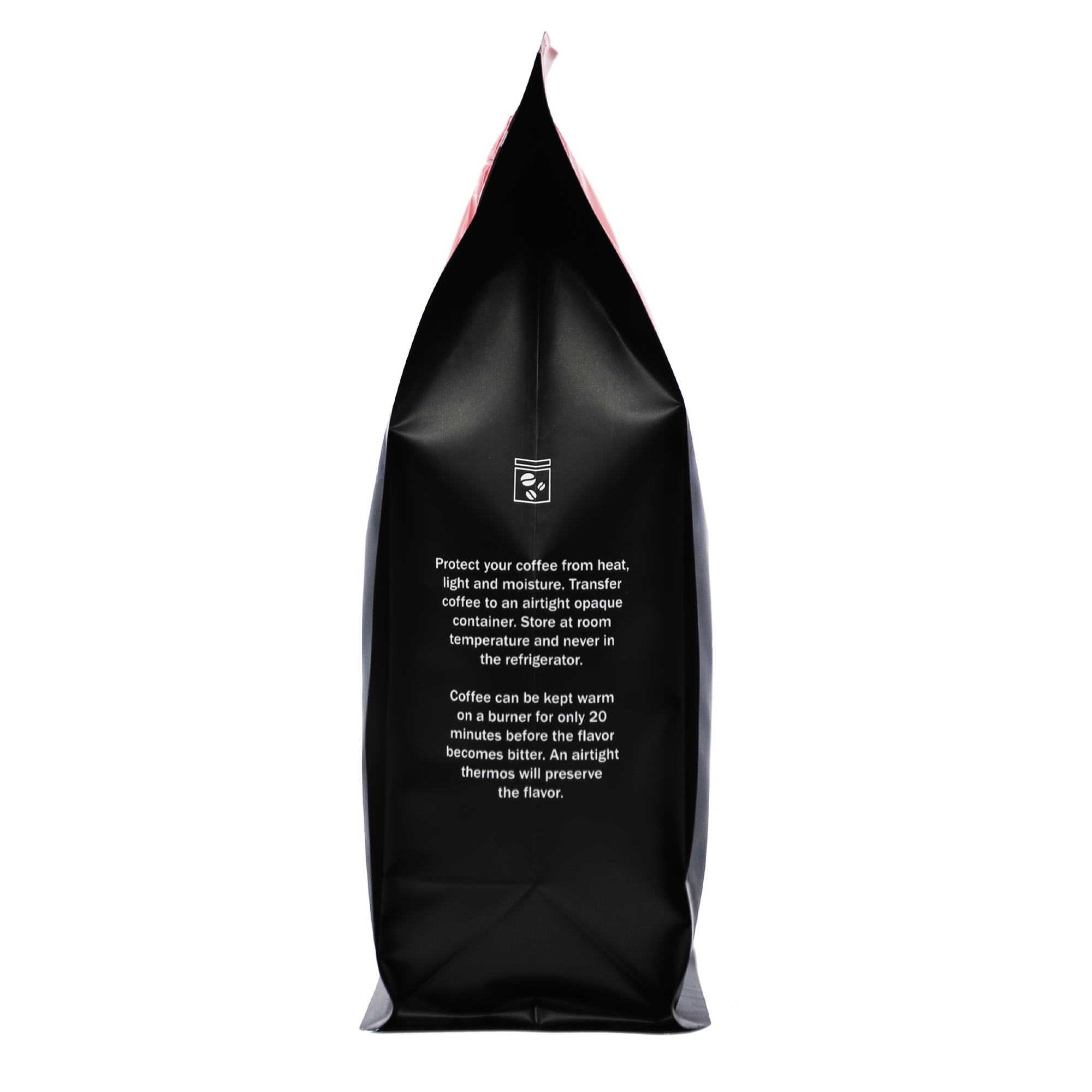 Sulawesi Coffee - Celebes Kalossi
Regular price

$29.99

Sale price

$26.99

Unit price

per
Sulawesi Coffee - Celebes Kalossi has a heavy body and creamy texture. This is a rare coffee grown in the ancient Toraja region on the island of Sulawesi, located in Indonesia. It is also known as Celebes Kalossi Coffee because it's grown on the Island of Celebes, as referred to by its old Dutch name. Many of these trees are more than 250 years old and originated before the Dutch first arrived on this island.
This coffee is full-bodied, sweet, complex, and earthy. The distinct chocolate and syrupy taste make it unique and a highly valued brew. Even though it is low in acidity, the cup still possesses deep flavors. Additionally, it produces a mellow aftertaste, which lingers long after the coffee is gone.
Compared to its sister, Sumatran Coffee, also found in Indonesia, Sulawesi Coffee is less rich and lighter, yet more vibrant and livelier in flavor. While Sumatran Coffee possesses an earthy, pungent, and exotic flavor, the taste of coffee from the Sulawesi counterparts produces a softer multi-dimensional taste. The flavors of Sulawesi Coffee uniquely reveal themselves layer by layer, allowing the consumer to experience an increasingly profound and complex flavor profile. Rated a low acid coffee due to the lower acidity.
Certifications: Kosher Certified
Flavor Notes: Maple Syrup, Full-Body, and Cherry
Processing: Washed Process
Roast: Medium Roast
Additional Information:
Country: Indonesia
Farm: Kalossi Village
Low Acidity: The process for developing a lower acid (or more basic) coffee blend involves roasting beans that are naturally lower in acid, for longer periods of time. This ensures that the acidic components of the coffee are processed out and result in a higher pH.

pH: 5.1 Low Acid Coffee
Single Origin Coffee
Sulawesi Coffee History and Production
The Sulawesi Coffee is medium roasted to retain its unique vitality and bring out its chocolate notes while maintaining its excellent body and mildly sweet finish. Only available in limited quantities per year, the Sulawesi range is highly prized and well-sought in different countries worldwide. Instead of large commercial plots, this crop is grown in backyards or small family plots. The beans are specifically grown in small quantities to give them a unique taste and flavor. While less coffee may be produced, the crop is grown this way to avoid bland-flavored beans. This ensures that our coffees have a vitally distinct flavor, which is almost impossible to replicate. Additionally, this practice dates back to more ancient times as this coffee has always been cultivated and harvested in this traditional manner.
Sulawesi Coffee - Celebes Kalossi History
Previously known as Celebes during the Portuguese reign and commonly referred to as that even today, Sulawesi Coffee has a complex history. This unique and distinct coffee originates from the Sesean Mountains of Sulawesi and continues to be cultivated and harvested there today. Celebes is a mountainous island located in Sulawesi, Indonesia, and is largely populated by colorful indigenous people known as Toraja. This place displays a unique culture, fascinating traditions, and amazing landscapes which translate into the Sulawesi Coffee produced in this region.
Sulawesi Coffee Quality
Famously reckoned to produce the highest quality Sulawesi Coffees, the crops here have been strictly grown in the mountains for many years. Kalossi (a small town in Sulawesi) functioned as the collection point area for all the coffee. However, several years ago, a range of less superior coffees emerged from the southern part of the same region. Cultivated in Malakaji Mountains, this area's growing conditions vary distinctly from the original plantation sites.
There is no obvious difference in physical appearance after processing, but there is a huge difference in flavor and taste. As a result, the coffee from the lower-grade beans has a marked deterioration in quality and taste compared to the original beans from Sesean Mountains. The first picks and ripe coffee beans, especially those from the Toraja area, are sold at higher prices, while the rest is conveniently mixed with inferior beans to be sold at much lower prices. Today, the market consists of the first pick of Sulawesi Coffee& beans and a range of mixture beans as well.