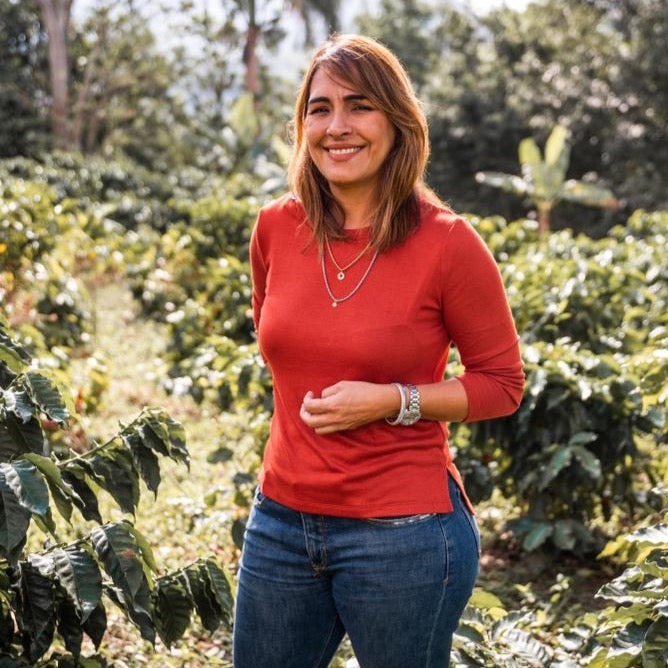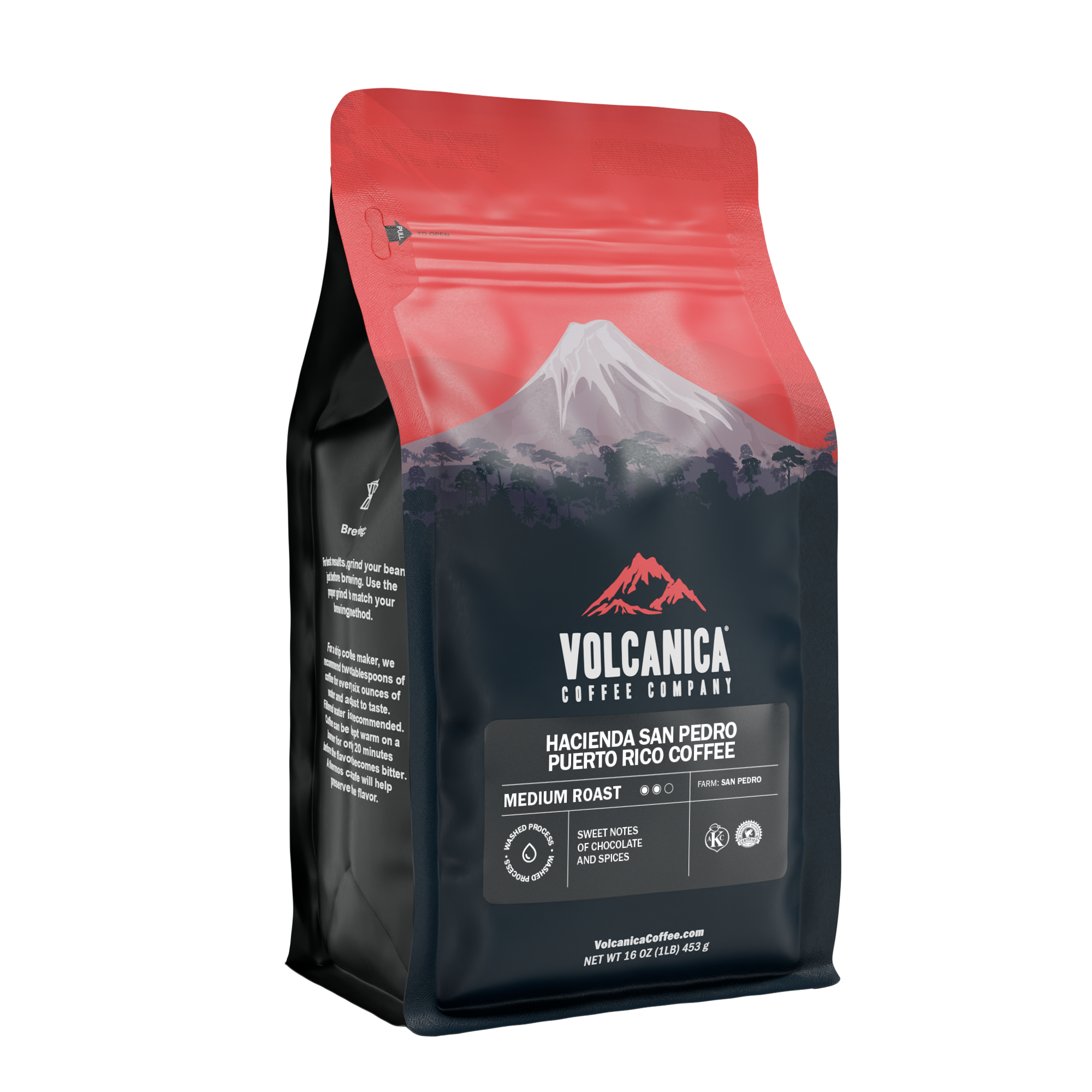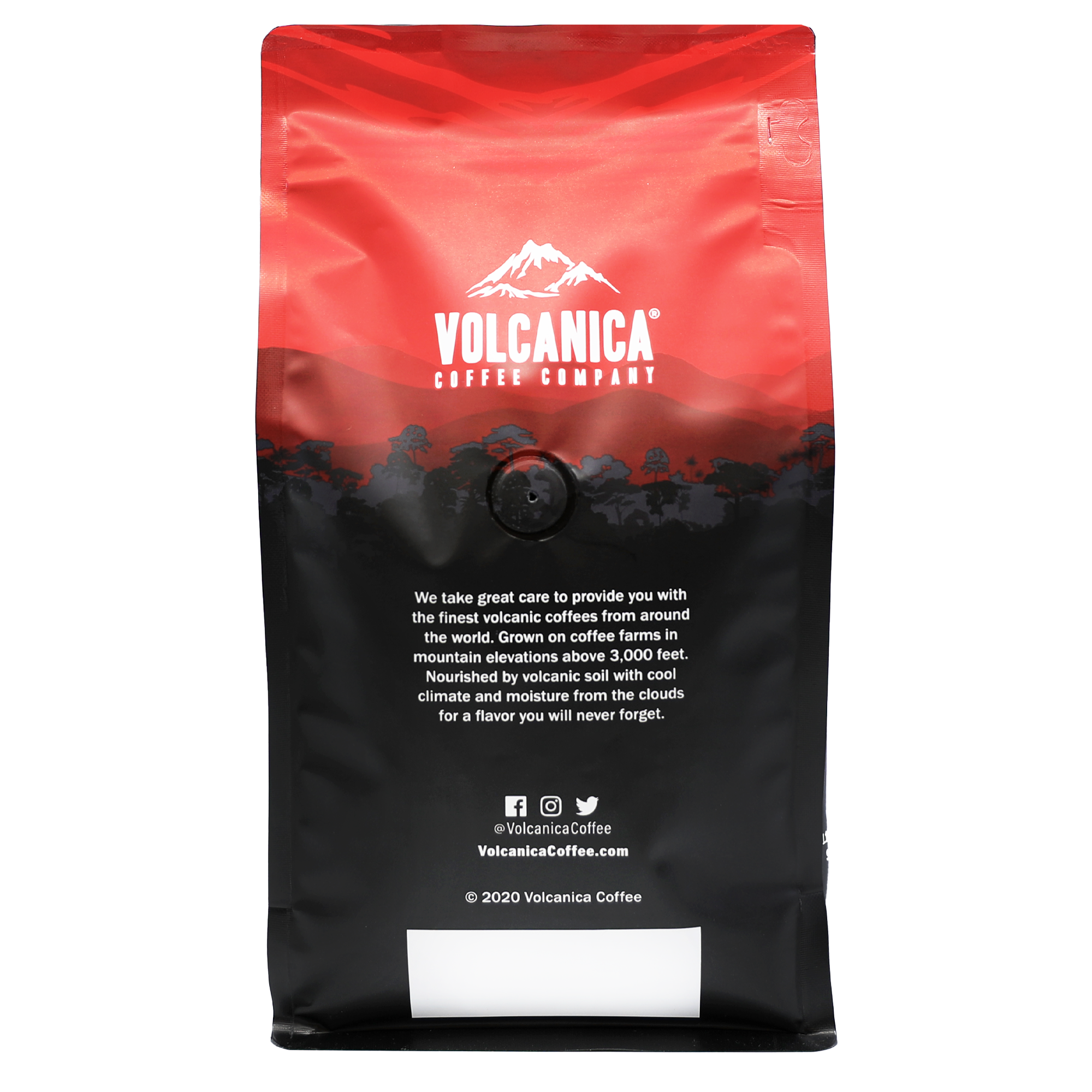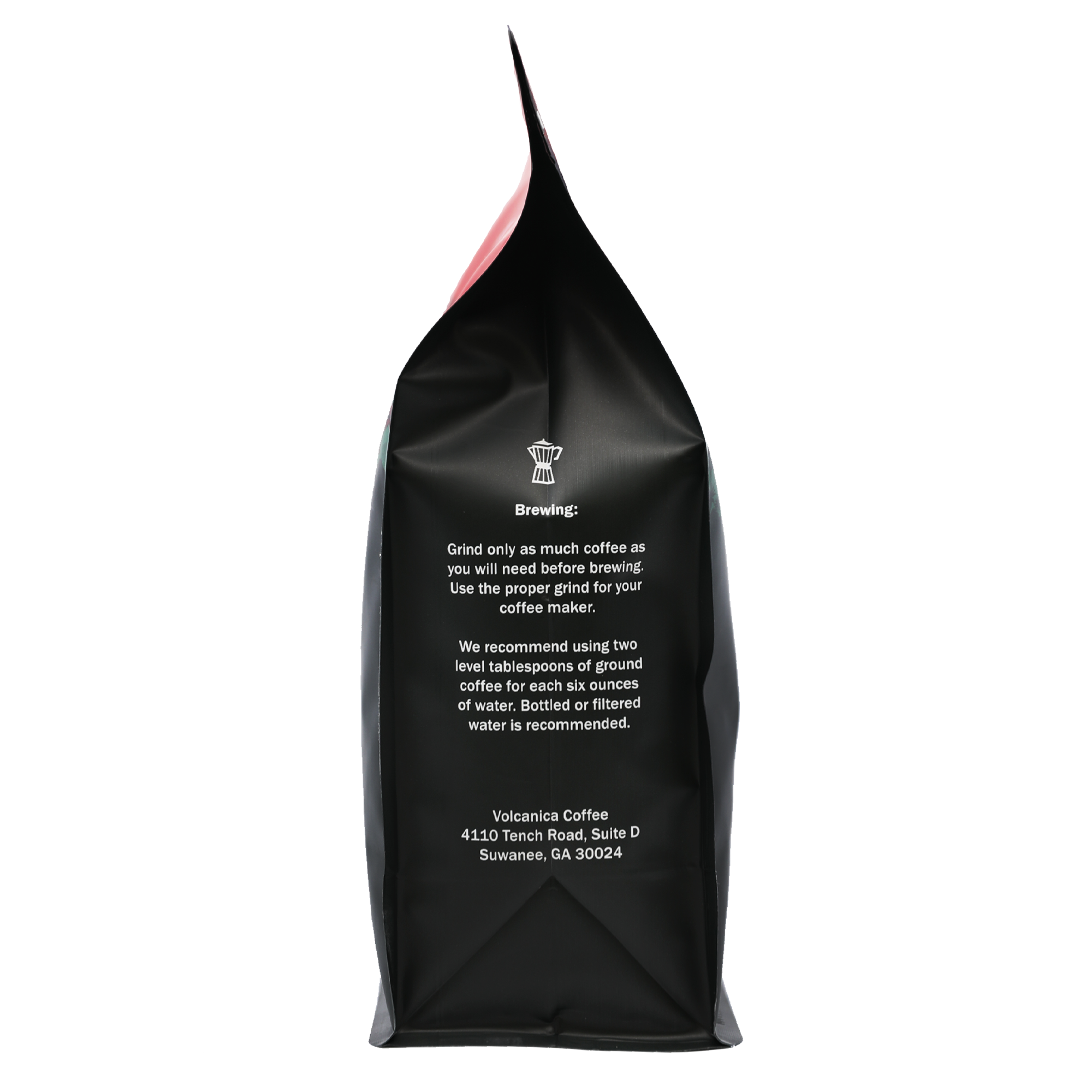 Puerto Rico Coffee, Hacienda San Pedro
Regular price

$87.99

Sale price

$49.99

Unit price

per
This single estate coffee, Hacienda San Pedro, is from Jayuya on the Caribbean Island of Puerto Rico.
This coffee was produced by Rebecca Atienza, a young coffee farmer and micromill operator, born and raised in the mountains of Puerto Rico. She is the daughter of Roberto Atienza, who owns and operates Hacienda San Pedro, one of the few remaining specialty coffee micromills on the island. From a young age, Rebecca was involved in every aspect of coffee production, from planting and harvesting to processing and roasting.
Today, Rebecca is a skilled coffee farmer and mill operator in her own right, with a deep knowledge of the coffee industry and a passion for producing high-quality specialty coffees. She is committed to sustainable agriculture and uses environmentally friendly farming practices at Hacienda San Pedro, including shade-grown coffee trees and natural pest management.
Rebecca's dedication to her craft has earned her recognition both in Puerto Rico and internationally. Hacienda San Pedro's coffee has won multiple awards and been featured in top coffee publications, thanks in large part to Rebecca's careful attention to detail at every stage of the production process.
Despite the challenges facing Puerto Rico's coffee industry, including hurricanes, droughts, and economic struggles, Rebecca remains committed to producing exceptional coffees and preserving the island's rich coffee heritage. Her passion and expertise are a testament to the resilience and determination of Puerto Rico's coffee farmers and the future of specialty coffee on the island.
This coffee is a result of a direct-trade partnership with the Atienza Family at Hacienda San Pedro. We are proud to partner with this estate and bring you specialty Puerto Rican Coffee.
This coffee has been well recognized as an extraordinary coffee for many years. At one point in time, Puerto Rican Coffee was one of the main leaders of coffee origins in the world, but sadly the territory's coffee production was drastically impacted by Hurricane Maria in 2017. Lately, the fine premium Puerto Rican Coffee is rarely seen outside of the island and is valued as a very rare crop. This coffee is island-grown at an altitude of 2,500-2,700 feet.
Certifications:
Direct Trade Certified

Kosher Certified

Single Origin Coffee
Flavor Notes: Sweet Notes of Chocolate and Spices
Processing: Washed Process
Roast: Medium/Light Roast
Additional Information:
Altitude: 2,500-2,700 feet
Country: USA
Drying: Sun Dry Process
Farm: Hacienda San Pedro
pH: 5
Region: Puerto Rico
Puerto Rico's Coffee History
Coffee made its first arrival on the island of Puerto Rico in the 18th century, around 1736, when the Spaniards brought it with them. As legend has it, Pope Clement VIII nearly banned coffee within the church, until he tried the delicious beverage himself and declared, "Why, this Satan's drink is so delicious that it would be a pity to let the infidels have exclusive use of it. We shall fool Satan by baptizing it and making it a truly Christian beverage." With the declarative seal of approval from the church, coffee soon made its way throughout the Americas, none more so prevalent than in Puerto Rico, in which many popes grew to love as their favorite.
Over the proceeding two centuries from the introduction of coffee to Puerto Rico, the crop blossomed into one of the premier cups known the world over for quality and exceptional flavor notes. By the beginning of the 19th century and going into the 20th century, Puerto Rico produced over a million pounds of coffee per year.
Unfortunately, going into the 20th century, when the US annexed Puerto Rico and focused the country's efforts on sugar cane cultivationPuerto Rican coffee production waned. By 1968, more coffee was imported into Puerto Rico than exported to keep up with local demand for the beverage. When Coca-Cola bought nearly 80% of Puerto Rico's coffee farms in 2008 and on top of the yearly barrage of hurricanes that swept through the nation, it became incredibly difficult for small-holder farmers to continue the long history and tradition of Puerto Rican coffee farming.
But thankfully, there is still a dedicated and growing community of small-holder coffee farmers that continue to produce some of the best specialty coffee in the world. We've partnered with Hacienda San Pedro to bring to you a rich, luscious cup filled with cocoa notes and nutmeg spices.
Hacienda San Pedro dates back to the late 19th century when Emeterio Atienza first arrived in Puerto Rico from Spain and began a steady ascent to own and operate his very own coffee farm in the Coabey neighborhood of Jayuya which he named Hacienda San Pedro, in which to this day is still owned by Roberto Atienza and a labor of love within the family.
Hacienda San Pedro boasts having hand-picked and processed artisanal coffee for over 100 years, developing a rich tradition that has last to this day of exquisite coffee that we have the honor of presenting to you from the foothills of the Tres Picachos right to your door.
Puerto Rico Coffee Taste Profile
This one of a kind Puerto Rico coffee from Hacienda San Pedro is hand-picked and goes through a careful naturally sun dried process to bring out a deep flavor of cocoa nuts reminiscent of chocolate macadamia nuts with a slight hint of wonderful spices that remind us of a pleasant licorice and bakers chocolate.
While the processing of hand-picking this Puerto Rico coffee is tedious and time consuming, we believe it speaks volumes to the care and attention that the farmers tirelessly put into cultivating some of the best coffee known to man. The flavors of this Puerto Rico coffee are quixotic, packed with a wide range of flavor notes that will keep you coming back for more and still finding new and interesting flavors in the cup.
Our Puerto Rico coffee has a nice well-rounded body that we roasted to a city+ profile to highlight the deliciously addictive chocolate dessert notes, with a mellow tone that isn't overly acidic or bitter. There's much that we've come to love about this Puerto Rican coffee, and are certain that you'll come to love it just as much!