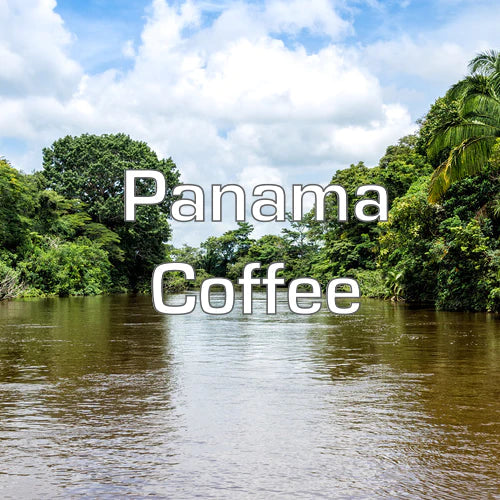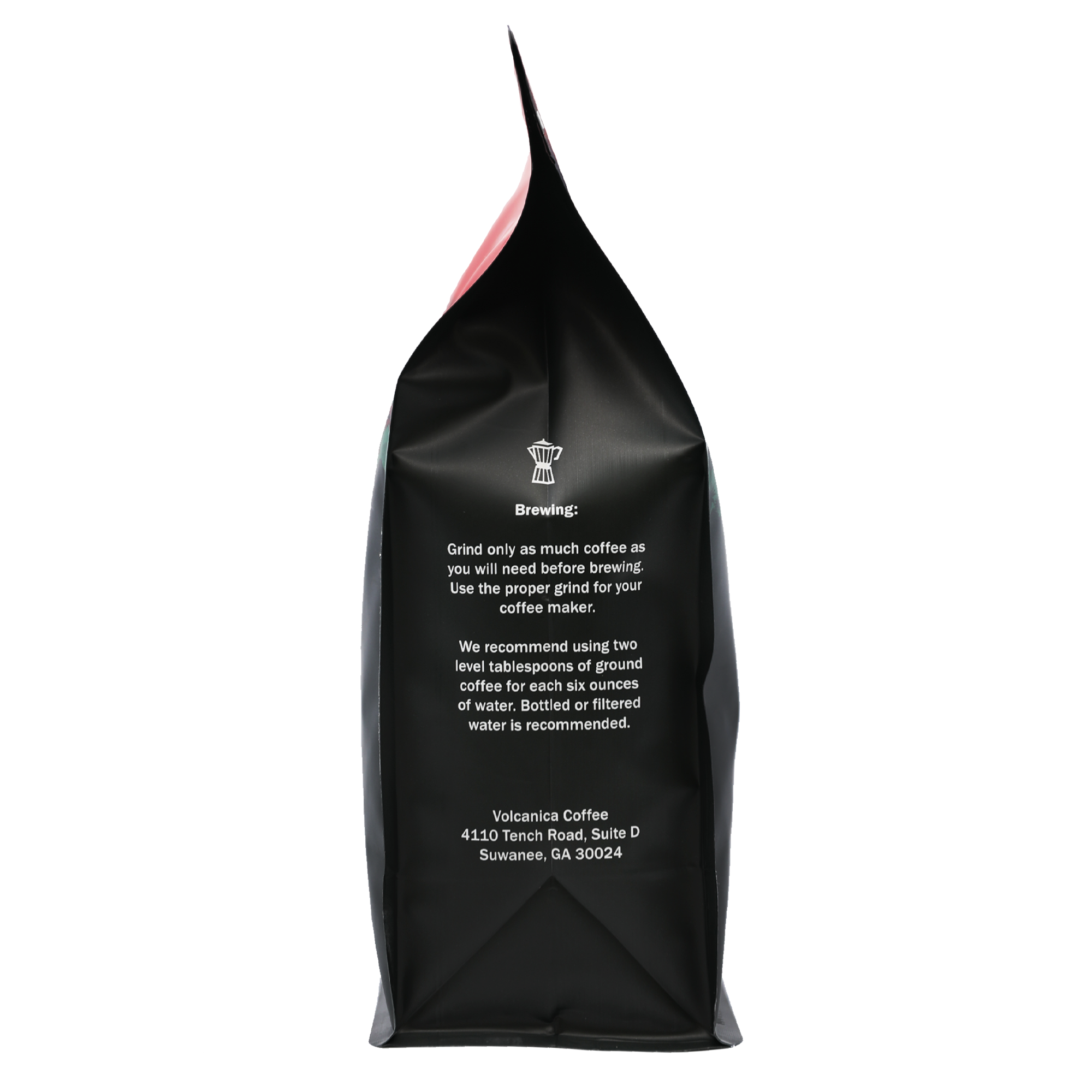 Regular price

$26.99

Sale price

$24.99

Unit price

per
Panama Coffee from the Boquete region is considered one of the best in the world to some connoisseurs. Grown in the Panama highlands, which have the perfect combination of environment and soil, resulting in an outstanding coffee bean. At the high altitudes where this unique coffee is grown, beans are found to be very uniform and dense. This produces a mild coffee with a medium body, good aroma, and high acidity. The Panama Coffee Boquete region is considered among the best in the world.
Certifications: Kosher Certified
Flavor Notes: Dried Fruit, Citrus, and Chocolate
Processing: Washed Process
Roast: Medium Roast
Additional Information:
Country: Panama
Drying: Patio and Mechanical Processes
Farm: The Bambito Estate
pH: 5.1
Single Origin Panama Coffee
Panama Coffee History
Coffee arrived in Panama sometime in the 18th century in Portobelo by route of the French Caribbean when European settlers came to Panama looking for opportunity and resources and found a beautiful oasis with a tropical climate and mountainous terrain that provided an ideal soil for cultivating some of the best specialty coffee known.
Panama coffee had suffered from a bit of a bad reputation for much of the 20th century with low quality, mild arabica coming out of the country. But by the latter half of the past century and into present day, Panama has garnered international attention for producing some of the finest cups of coffee that has won countless awards and we believe after one sip of this Panama Coffee, you will understand why.
Where We Source Panama Coffee
Deep in the heart of the Boquete region of Panama, with excellent topographical mountains and distinct microclimates, is the Bambito Estate, in the Chiriqui Province. This estate was formed in the early 1900's by Alberto Sittón and has stayed in the family for the past five generations. The Bambito Estate sits 1,650 to 1,800 meters and is 15 hectares of luscious, beautiful land that has been producing award-winning coffee for the past few decades
The farm's location provides the ideal microclimate that both protects the coffee trees from extreme elements, while also having a high altitude that allows for the coffee cherries to slowly mature and provide ample nutrients to the coffee bean growing inside.
The Bambito Estate also boasts an impressive level of self-sufficiency for a single estate, having a wet mill, pulping machine, and rotary dryer to develop and source their own coffee beans. The estate also maintains strict quality control of their Panama coffee by having a cupping room to sample each crop and a plant nursery for genetic stock. The level of dedication and high standards has enabled the Bambito Estate to win numerous awards year over year for their excellent coffees.
Taste Profile of Panama Coffee
We have roasted our Panama coffee to a nice, smooth city+ roast profile to bring out the rich, floral aromatics and light citrus notes of bergamot and sweet lavender. Panama coffee is a washed process coffee that boasts a clean, well-rounded cup that will pair nicely with any number of breakfast foods.
This single origin Panama coffee displays a grandiose taste profile of wonderful flavors that will surprise and delight you for many mornings to come. The acidity is not overwhelming but rather balanced and tempered that both lets you know there's a bit of an acidic kick while also highlighting some subtle cocoa notes that display the dynamism of this Panama coffee.
It is a small wonder as to why Panama coffee is considered some of the best coffee within the specialty coffee industry, as the country has consistently improved and developed each harvest season year over year. We are proud to present our Bambito Estate Panama coffee in all its wonderful notes of exotic aromas and sweet tastes that will keep you coming back for more.